"With spring finally here, Quercus is shifting gears and embodying the spirit of the season!"
With April just round the corner and new life shooting up in the UK's green areas, Quercus is following suit and "springing" into action. Here's what we've been up to over the past month…
We really enjoyed this year's Cheltenham Races (as we do every year!). Wayne and Rylan travelled up for the event, and Faye attended Ladies' Day. This is more than just an excuse to dress up and have a drink – every year, the whole office likes to "have a flutter" every day of the week, making the most of this wonderful event. It's also a great way to get outdoors into the open – something that everyone who's passionate about timber should do once in a while!
We also attended this year's London Hardwood Club New Year's Luncheon last weekend. This event is an opportunity for all the industry's major players to get together and talk business while enjoying some fine food and pleasant company. It's usually held in January, but was delayed this year due to Covid.
Last but by no means least, it's time to wish Quercus's very own "grand old man" a Happy 66th Birthday! Quercus director Rylan Morris recently celebrated his 66th birthday. We hope all our readers will join us in wishing Rylan a Happy Birthday – that's another year of valuable experience he brings to the business!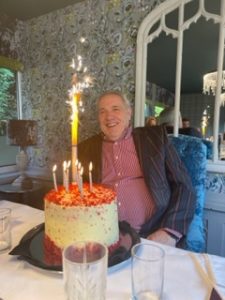 If you're looking for advice when it comes to which timber you should use on an upcoming project – or if you know what you need and you're looking for a quote – give Quercus a call on 0845 50 50 311 and see how our experienced team can help.