"The London Hardwood Club is an important industry association, and its members are feeling very positive"
Rylan, Jonathan and Wayne all attended the annual London Hardwood Club's new year luncheon last month. As usual, the luncheon was a great day – and the Quercus team was pleased to hear how positive many industry insiders were feeling about the future… despite the amount of negative information currently in the press!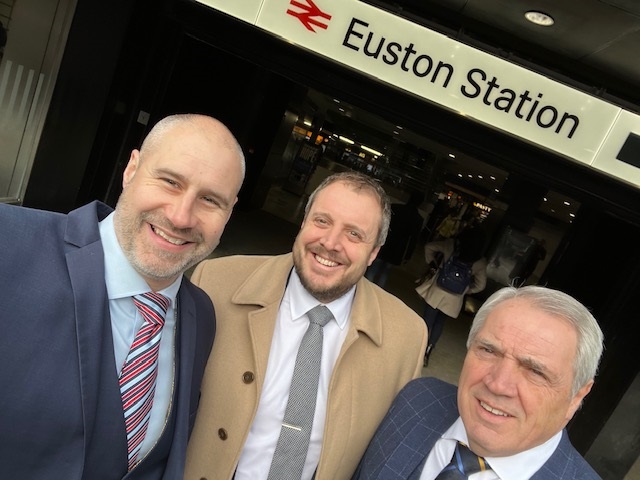 This event is regularly held at the Honourable Artillery Company building, on City Road, London. It is associated with the Honourable Artillery Company, which was established by King Henry VIII in 1537 by Royal Charter, making it the oldest regiment in the British Army. It also operates as a charity in order to fulfil its purpose as stated in the charter of 1537: "for military exercise and training and for the better defence of the realm."
The London Hardwood Club, while not stretching quite as far back into British history, also has an impressive pedigree. It was founded in April 1937 as a place for major players within the hardwood industry to exchange information and find solutions for difficulties encountered by members of their community. As a result, for more than eighty years, the London Hardwood Club has been a place where people from the hardwood industry can learn from each other, share industry news, and foster meaningful relationships.
Over time, the Club has become an important nexus in the field of hardwood, offering networking opportunities and giving people who work with timber the opportunity to pool their knowledge. Its continued success is due largely to its long-standing commitment to quality resource sharing and camaraderie among its members.
Much of the talk at the latest luncheon was positive regarding the past few years of trading. And, more importantly, it was positive about the future. Of course, we all know that there are still supply chain issues in the timber trade. But many within the industry see these hurdles as surmountable – and Quercus is no different.
We are pleased to report that we are currently well-stocked with good levels of a wide variety of timber species. Equally importantly, our forward-looking inventories are also well stocked.
So, if you are looking for the perfect timber for your next project, call Quercus on 0845 50 50 311. Our team of experts will be happy to share the fruits of their experience with you, ensuring whatever wood you select lives up to your expectations.